Last night 11 riders competed in our inaugural 25TT championship. Racing secretary Grant Craven came up with a superb roller coaster route along the Lang Whang to Carnwath and back.
Steve McCaw was fastest, almost getting under the hour, in a time of 1.00.06 with Matthew Ball 14 seconds behind and Iain Elliott securing third spot. The women's race was tightly contested too with Diane Cox losing out to Lynn Gow by just 21 seconds.
It was a perfect evening for a race, with many riders commenting on the beautiful sunset accompanying them on their return to the finish.
Well done to all the competitors. And a big 'thank you' to Grant who organised, Brian Mcllellan and Stephen Henely at the turn and the time keepers Ian Roberston and Gordon Bonallo (who had to fight off a swarm of midges)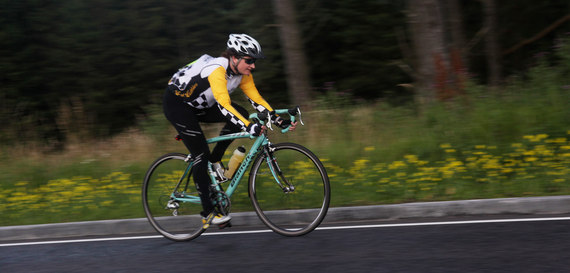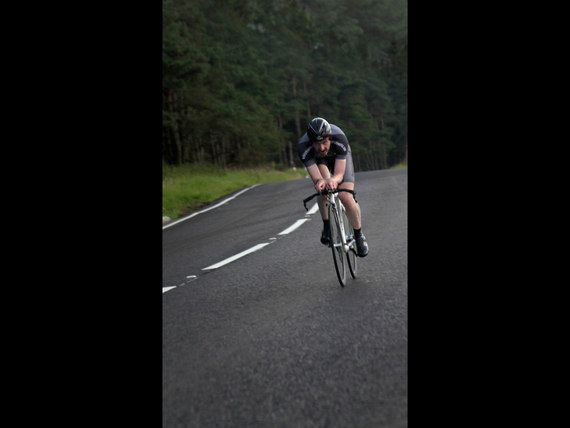 Results:
1 Steve. McCaw 01:00:06
2 Matthew. Ball 01:00:20
3 Iain Elliott 01:05:27
4 Stephen Darling 01:08:24
5 Grant Craven 01:10:25
6 Dave. Dourley 01:14:30
7 Malcolm. Webb 01:15:35
8 John. Hanlin 01:21:48
9 Tom. Beattie 01:22:12
10 Lynn. Gow 01:23:29 (First woman)
11 Diane. Mackie 01:23:50